Your Personal Paradise by the Sea
Discover the timeless beauty of Positano, in the splendid setting of La Maliosa.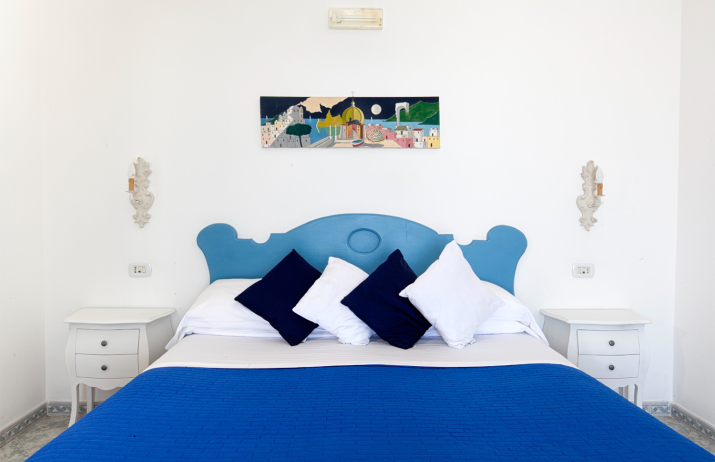 Jewel of Positano, where comfort meets the magic of the Amalfi Coast.
3 Good Reasons to Choose Us:
Do you want to see the same things that everyone visits and take the same photos that thousands of people take every minute?
❌ Then we are not for you.
Do you want to discover a different route every day, a glimpse of a landscape you've never seen and live every second of your journey?
✅ Then you are in the right place!
From our hotel, you will have easy access to the lovely beaches, wonderful hiking trails and fascinating local attractions that this pearl of the Amalfi Coast has to offer.
We offer comfortable and welcoming standard rooms, each with a breathtaking view of the sea. Our friendly and attentive staff are committed to providing excellent service to ensure an enjoyable and relaxing stay for all our guests.
Located in the residential area of ​​Arienzo, the structure is located about 1 km from the centre, the inebriating scent of lemons and orange blossoms, the wonderful view of the sea that extends to the horizon, the divine silence cheered by the singing of robins, make this enchanting place, immersed in the greenery of olive trees, is a destination where you can rediscover tranquility and relax in the shade of the treetops.
The Top Tourist Destinations that everyone should visit!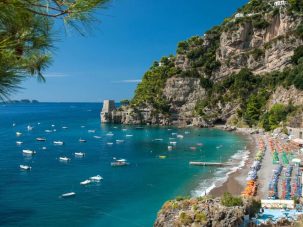 Reachable by a pleasant walk along a scenic path, this beach is a quiet alternative to the more crowded Spiaggia Grande in Positano.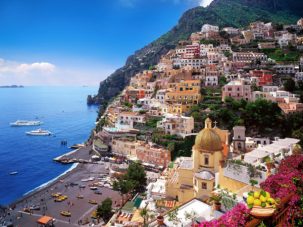 Church of Santa Maria Assunta
This historic sacred building is famous for its majestic majolica dome which dominates the landscape of Positano.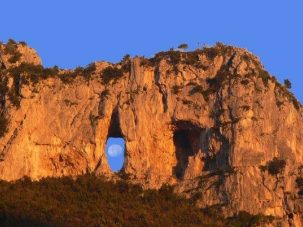 A village above Positano famous for a curious rock formation, the "Buco di Pertuso". The path to reach it offers breathtaking panoramic views.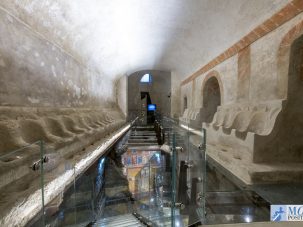 Mar - Museo Archeologico Romano di Positano
The MAR Positano museum (Roman Archaeological Museum of Positano) opened its doors in 2018, bearing witness to the historical, artistic and cultural heritage of this pearl of the Amalfi Coast. Let's go together to discover this treasure.
Discover the Cathedral of Sant'Andrea, its suggestive alleys and the paper mill, where you can discover the history of Amalfi paper.
Known as the "City of Music", Ravello offers splendid panoramic gardens, such as Villa Rufolo and Villa Cimbrone.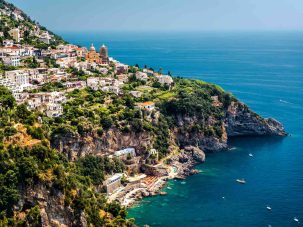 A charming fishing village famous for its sunset views and the Church of San Gennaro with its beautiful majolica tiles.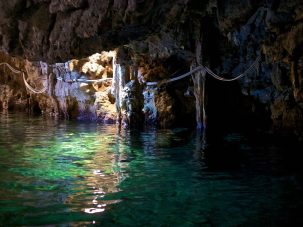 Accessible by sea or road, this sea cave near Conca dei Marini is famous for the emerald light that fills the internal environment.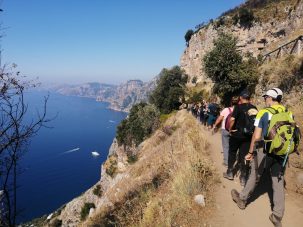 One of the most fascinating panoramic excursions on the Amalfi Coast, with a spectacular view of the sea and the surrounding hills.
Take a ferry and discover this enchanting island, famous for the Blue Grotto, the Faraglioni and its luxury shopping streets.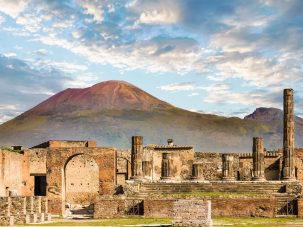 Immerse yourself in history by visiting the ancient remains of the city of Pompeii, preserved for centuries under volcanic ash after the eruption of Vesuvius in 79 AD.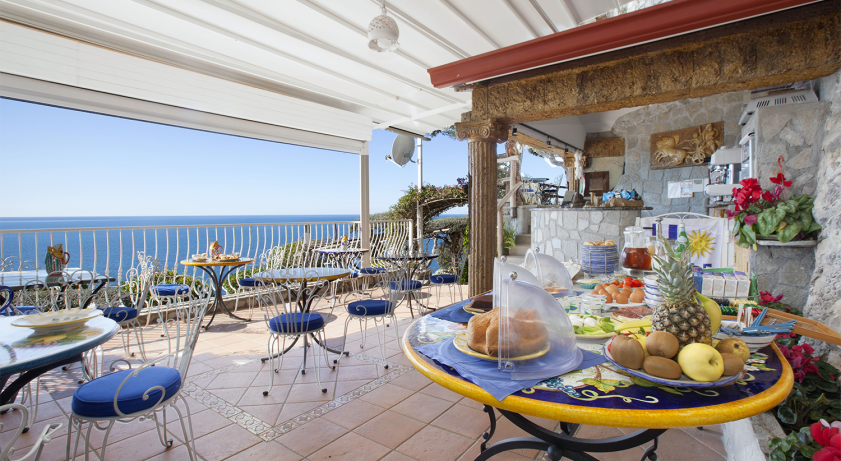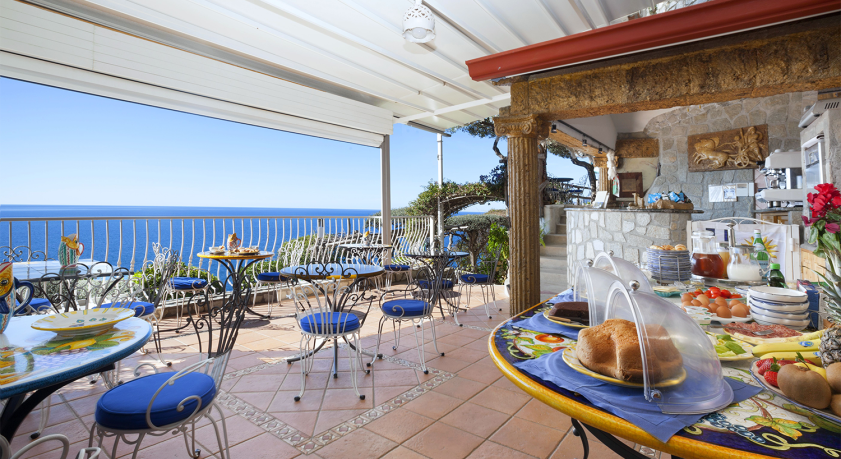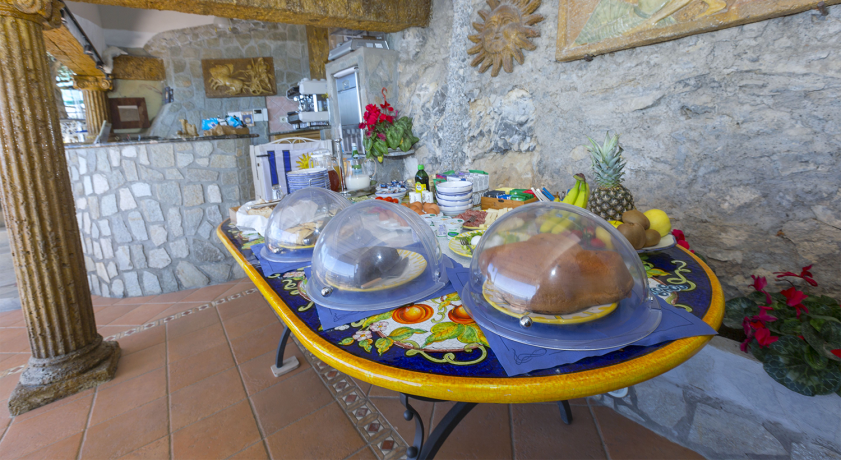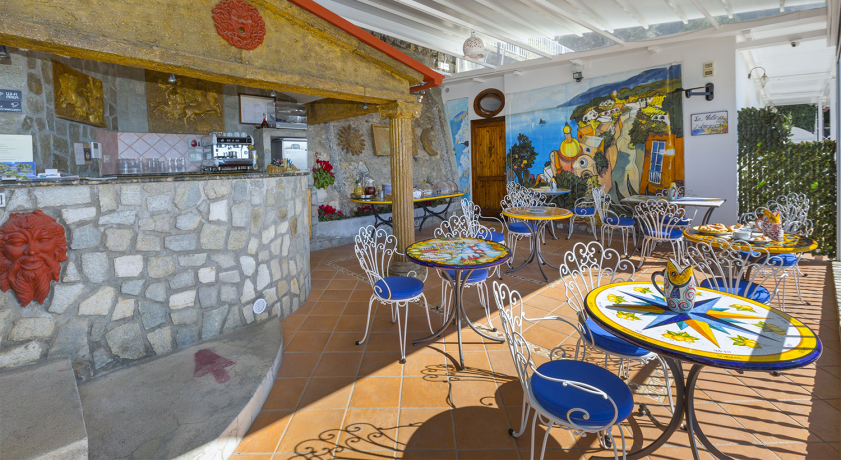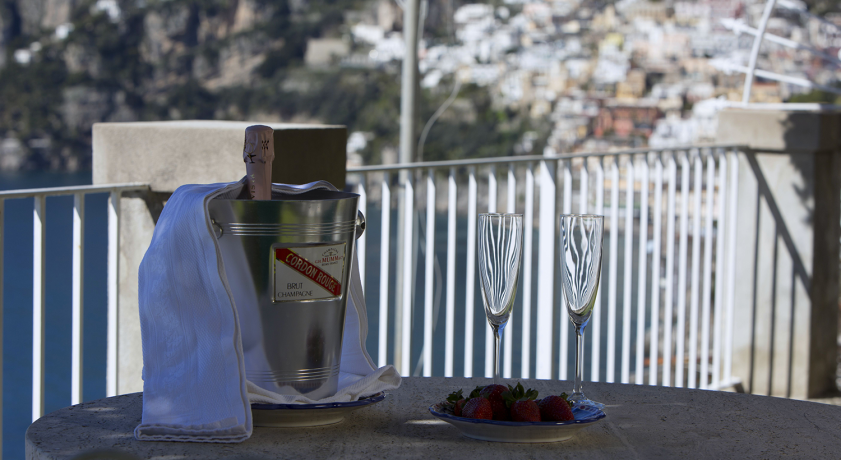 AN OASIS OF RELAXATION AND PLEASURE
In a refined and welcoming environment, guests can disconnect from the routine and immerse themselves in a unique atmosphere, characterized by the delicate tones of the sunset over Positano.
Dove Tradizione, Gusto e Panorama si fondono in un'esperienza indimenticabile
OUTDOOR RELAXATION WITH SEA VIEW
In the shadow of Positano's iconic architecture, the outdoor spaces offer a corner of paradise with breathtaking views of the Amalfi Coast. The sea breeze, the sound of the waves and the panoramic view of the infinite sea create an idyllic setting to enjoy a moment of relaxation under the blue sky.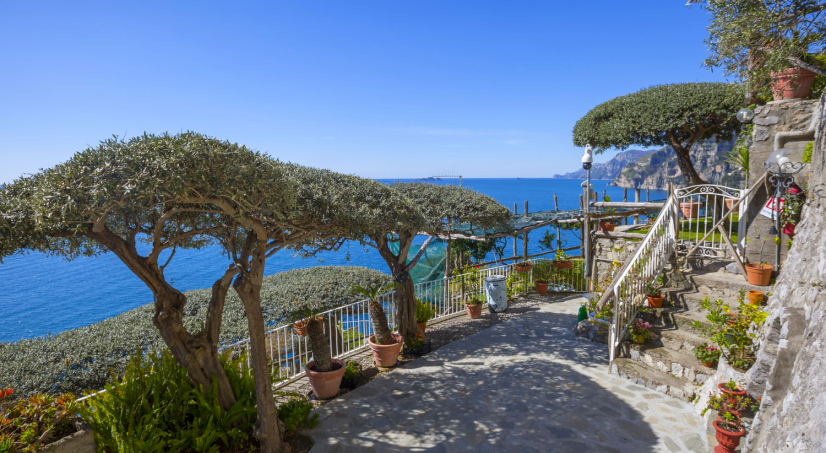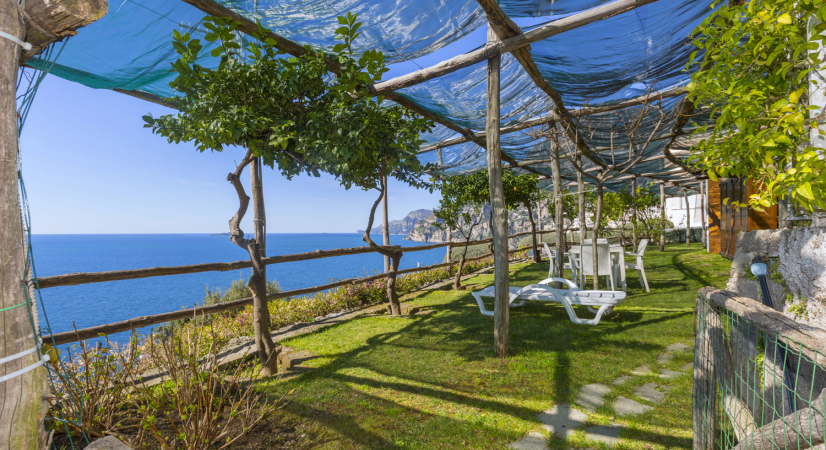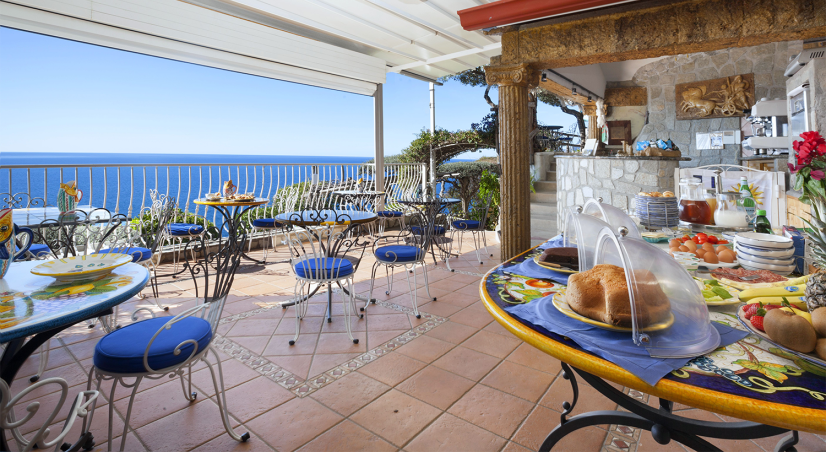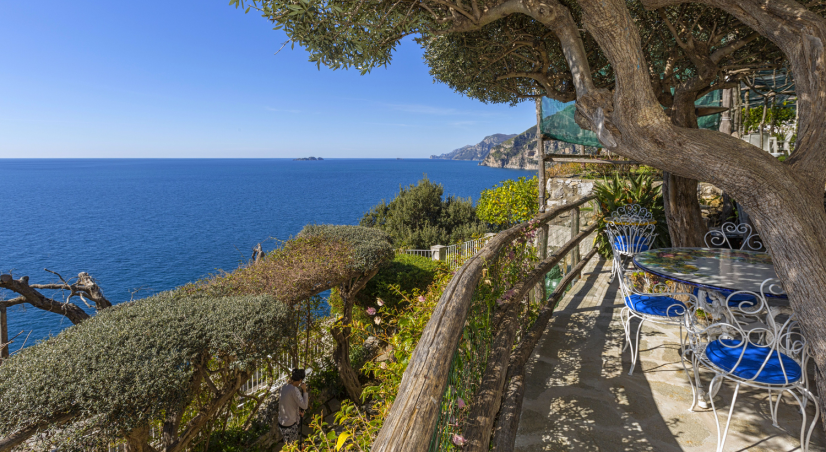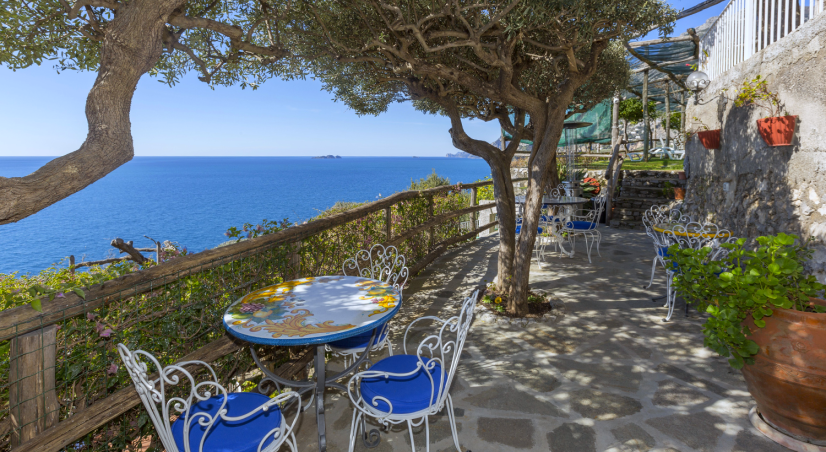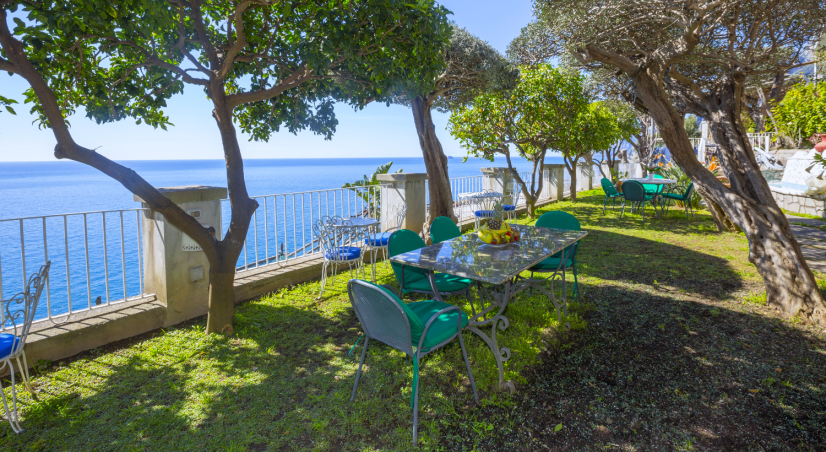 For a truly immersive and seamless experience, allow access to your device's motion sensors. After choosing a room, you can always go back and explore others.
"Che gioiello è La Maliosa Positano! Il nostro soggiorno è stato davvero delizioso. La stanza era splendidamente arredata, confortevole, e aveva un balcone che offriva alcune delle viste più mozzafiato che abbia mai visto. Il personale si è prodigato per rendere eccezionale il nostro soggiorno. Altamente raccomandato!"
"Il nostro soggiorno a La Maliosa Positano è stato semplicemente straordinario. La nostra stanza, bellamente decorata con arredi locali, offriva una vista mozzafiato sul Mediterraneo. Il personale è stato incredibilmente gentile e attento, assicurandosi che ci sentissimo accolti e curati durante tutto il nostro soggiorno. Un'esperienza indimenticabile!"
"La Maliosa Positano è stata una fantastica sorpresa! Le camere sono spaziose, pulite e vantano una vista mozzafiato sul mare e l'architettura colorata di Positano. Il personale è stato sempre attento e la colazione era ricca di prodotti locali. Abbiamo apprezzato molto la breve distanza a piedi dalla spiaggia e dai ristoranti locali."
"Staying at La Maliosa Positano was a dream come true. The rooms were comfortable and clean, the view was absolutely breathtaking, and the staff was always ready to help with a warm smile. The only downside was the lack of an elevator, which might be a problem for some guests."
"A truly unforgettable experience at La Maliosa Positano! Our room was spacious and immaculately clean, and the view was nothing less than a postcard image. The staff was warm, welcoming, and always available to help. Also, the proximity to Positano's main attractions was a huge bonus."
"La nostra vacanza a La Maliosa Positano è stata una delle più memorabili che abbiamo mai avuto. La vista sul mare dalla nostra stanza era incredibile e la posizione centrale ha reso conveniente per noi esplorare la bellissima città. Il personale era estremamente cordiale e disponibile. L'unica cosa da migliorare potrebbe essere l'aggiunta di più opzioni vegetariane nel menu della colazione."
"La Maliosa Positano exceeded all of my expectations. Our room was beautiful, with an extraordinary view of the sea. The staff was attentive and went above and beyond to ensure our comfort. The location is also a great starting point for exploring the Amalfi Coast. An experience I'd love to repeat!"
"La Maliosa Positano was the highlight of our Italy trip. The stunning sea view from our room, the delicious breakfast with local delicacies, and the genuine warmth of the staff made our stay unforgettable. Plus, the hotel's location is perfect for exploring Positano and the surrounding area. I can't wait to return!"